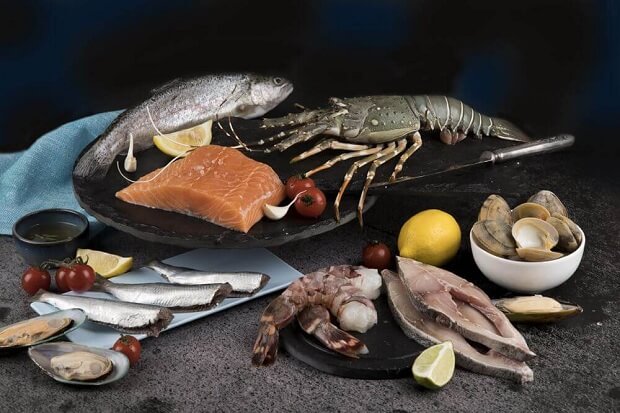 07 Feb

Order Fresh Seafood and Meat: Buy, Store, & Health Benefits

Be it seafood or meat, the versatility is huge. It is good for health, high in protein, and delicious in taste. Although meat takes a lot of time to cook but it is very proteinous and nutritive, whereas seafood takes lesser time to cook. There are several people who feel shy about going to the market and buy the food of their choice. The option for order fresh seafood fish online Mumbai is actually good to avoid such situations and enjoy quality meat or fish with ease. There are fun facts of the seafood that will inspire you to incorporate the natural low-fat protein into your weekly meat plans.
Health benefits
Fish and shellfish are actually a great source of protein, minerals and vitamins. The fish is of low fat which contain a much of Omega-3 fatty acids. It helps in muscle building and for the body to generate energy. The essential functioning of the brain, eyes and nerves is supported by good intake of fish and meat.  Meat also offers calcium, protein, and nutrition to the body. Proof shows that one who is having omega-3 fatty acids can minimize the risk of coronary heart diseases.
If you are a heart patient and you are sick of having a lot of medicines on your bedside, then it is a time you  inculcate a diet high in seafood produce.  Studies have proved that having fish will actually reduce the chances of heart attacks. It is one of the prime health benefits of having seafood.It is understandable as life has become busy and we don't have time to go to a shop to buy our produce. To make it better, the online website/apps have new domains where you can log and get your desired fish and meat, freshly cut or uncut, (as preferred) delivered to your home. Fresh Meat & Seafood Online in Mumbai has a good collection for many fish and meat to be preferred. The portion packs and quality is good. This hassle free service makes your life actually smoother.You do not have to go to fresh market or meat shops to grab the produce and you will get everything fresh. Online options are also offering us various better solutions for healthy living; we have to just form a habit.