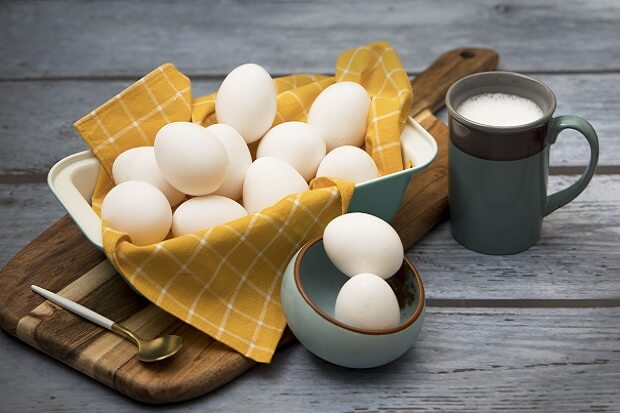 07 Feb

Online Grocery Benefits the Modern Consumer in Today's World

Consumers are spending a lot of time on affordable and time-saving alternatives. Whether it is by payment of bills, or shopping for necessary commodities or clothing or even connecting with each other. Today everything is digitalized and can be done in one swipe.

When it comes to household groceries, often people think that buying the best Quality Eggs Online in Mumbai may not be of that fresh quality. Frankly, the majority of us have the notion that online thing is not fresh. It is completely untrue. The online shops are actually offering you the best quality chemical-free and fresh products which you will usually not get in regular shops as well.  The best part here is you will enjoy the benefits of online delivery at your doorstep.

The online stores are majorly open 24/7 and some have the facility to offer your delivery in 30 minutes. The customers even enjoy value-added service, cost-saving deals and make repeat customers and purchases.  Consumers like us have weighed the pros and cons of online food shooing and most of them have shifted to the modern lifestyle and online buys.

Accessibility is one of the key factors why customers tend to prefer and look for the best food and grocery shopping deals online. It simply takes a search engine to reach you to your destination for the respective grocery buy or buy Fresh and safe Cold cuts in Mumbai. No matter where ever you are in the world, you can access the website anytime and get delivered your products from the nearby location shops.

The online grocery shops offer customers a variety of products from a variety of suppliers who are sharing the same product sat different prices.  You will have a large number of pulses, rice, flours, spices, sweetener as well as juices, teas and other packages. You will get the details of the health benefits of using that product which is not available when you are buying it from a regular retailer. The organic stuff is also found with ease.

The development and human accessibility are so fine digitally that you will get the freshest chemical-free meat or fish as per you preferred cut.  You just keep on choosing the option that keeps in coming to you while you are buying it. And finally, enjoy the fresh item nicely cooked at your home comfort. What are you waiting for? Try out online shopping for fresh foods and grocery from now on.