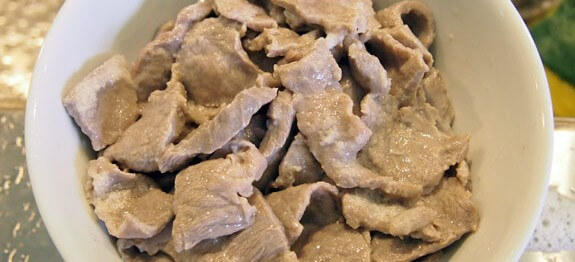 25 Feb

What is meat velveting and how best to do it?

Ever wondered why restaurant style Chinese can never be replicated at home?
The cuisine needs a high level of heat that often dries out the meat so
maintaining a juicy texture can often seem impossible.
But the process is actually quite simple. Restaurants use a marinating process
called "Velveting". Velveting ensures that the meat stays juicy inspite of the high
level heating required to cook Chinese meats.
The process includes ingredients such as egg white, wine, cornstarch and rice
wine. It helps lock in the moisture and ensures the meat does not burn or dry up
during the cooking. Salt, pepper and other ground spices can be used for added
flavor.
If you want to avoid the over-usage of oil, you can follow a process called water
balancing. In this process, you simply boil enough water that covers the meat and
cook it till it turns opaque. To ensure you get that oil blanched texture, be sure to
put some oil in the water.
For fresh chicken, meat and egg produce delivered at the convenience of
your home across the city of Mumbai, visit fresh-pick.in.