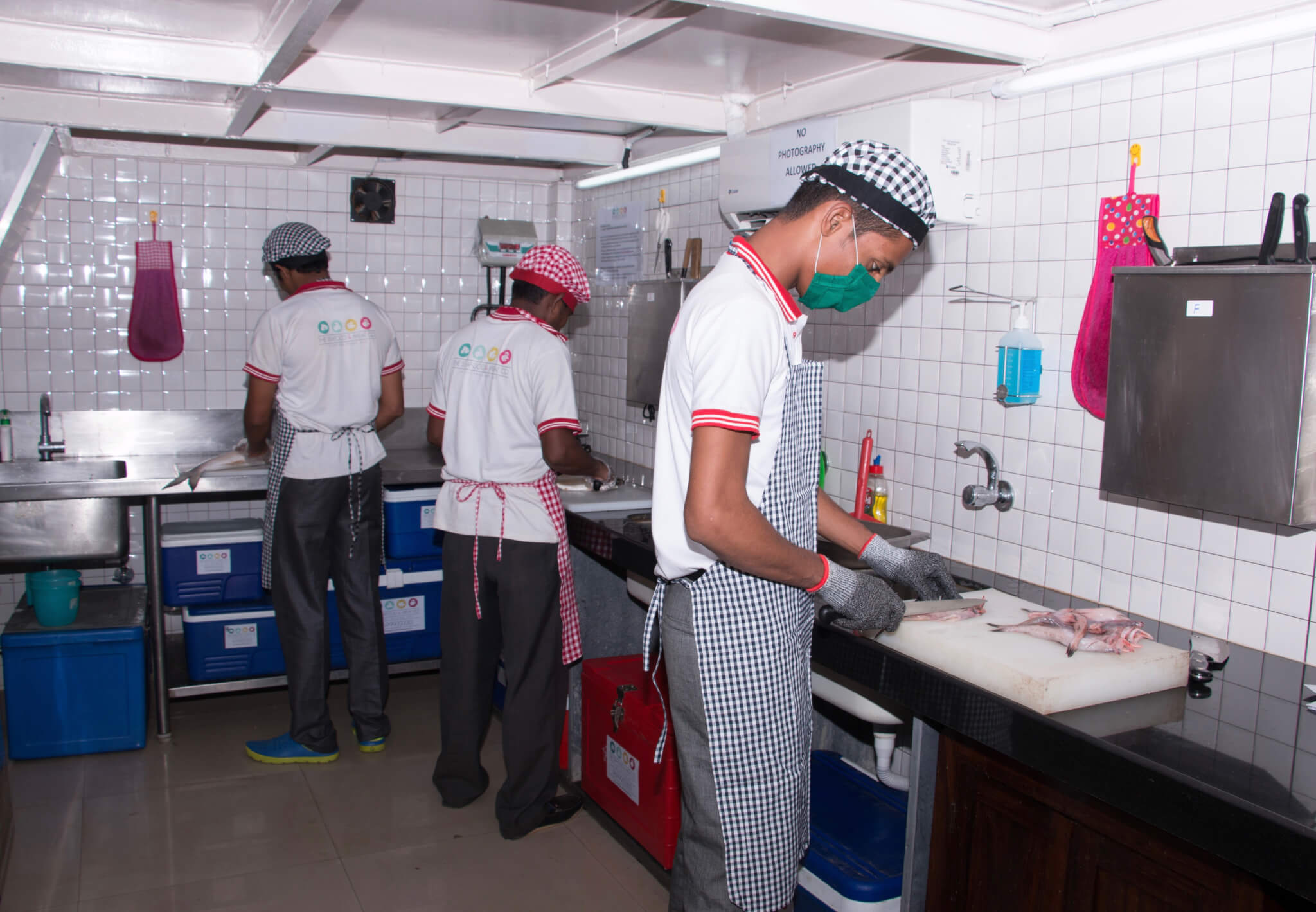 21 Mar

Food Safety & Hygiene

Why is food safety & hygiene important? Because you are what you eat. What you put into your body directly reflects in your health and wellbeing. So, buying of well sourced produce must be looked at as an investment for a better future.

Food safety and hygiene is especially important in India as most of the food we buy locally is from an unknown source and does not travel in a temperature-controlled environment. Today, it is said that more than 90% of the chronic illnesses are attributable to food products and ingredients. But what exactly keeps food safe and how can we work towards it? TSMC breaks it down for you – Source clean and local.

Food safety describes handling, preparation, and storage of food in ways that prevent food poisoning. The environment in which a food travels is very important. Food can become contaminated at any point during slaughtering or harvesting, processing, storage, distribution, transportation and preparation.

With meat and seafood, one must be more cautious as this segment is highly perishable and needs special care and attention. TSMC staff is food literate and they are specially trained on food handling, storage and delivery. Further, TSMC vacuum packages its produce in food grade bags and deploys temperature controlled vehicles from farm to fork. This in turn ensures safer and fresher food.

In addition to this, TSMC differs from other meat and seafood vendors in its sourcing and handling of products:
Our chicken is brought from a poultry farm in Maharashtra, where each chicken is bred as per proper breeding cycle and feeds on maize, soya and corn. The chicken is checked for any infections or diseases and is free of any sort of antibiotics or growth hormones. The process of chicken slaughtering is as per the HACCP and ISO norms.
Our fish is caught in boats that go 300-400 nautical miles into the ocean, away from the polluted shores of Mumbai. Once caught, it is brought in clean fresh ice in our insulated vans from the coast to our central kitchen. It's then rechecked for quality before being cut and vacuum packaged for home delivery.
The sausages that we sell are 75% meat/fat and 25% water, skin, herbs, milk etc. The casings used are natural and most of as sausages are currently handmade.
Our pork is selected keeping in mind carcass quality and safety. A carcass size of 40-60kgs is selected to get meatier cuts and better meat to bone ratio. It is cut, cleaned and packaged at this location and consolidated separately from this location for delivery.
Most of our goat/lamb are brought are from farmlands of Maharashtra, Gujarat and neighboring states. They eat natural grass and drink water from well and rivers. Once at our in-house kitchen, it is further checked for quality and cut as per prime specifications after trimming the fat and wastage. Finally, clean net weight portions are tray-packed & delivered in a temperature-controlled environment to your home. The meat is HALAL and FSSAI certified.
For more details on how we adhere to international standards of quality control, please write us at info@seafoodandmeatco.in or call us on 022-24934242.